Deep Dive Workshops Go Deep So You Can Go Long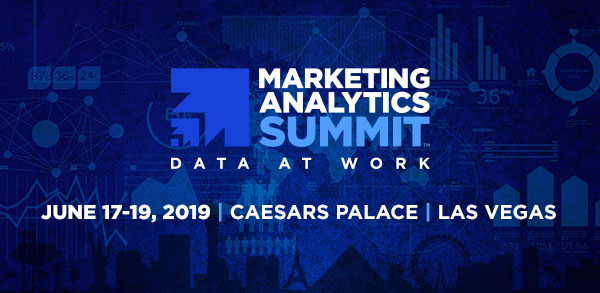 Deep Dive Workshops at Marketing Analytics Summit

Industry leaders go deep so you can go long!
Intro to Artificial Intelligence for Marketing
Content Marketing Analytics to Increase Conversion
Visualization and Storytelling – The New Big Data Skill

Marketing Analytics Summit – the leading conference for marketing technologists, digital analysts, and data wranglers – is heading back to Las Vegas this June 17-19 and is going to gather the who is who of marketing analytics to share their wisdom with you!

---
30+ Sessions
30+ Speakers
350+ Attendees
---
The full agenda has been announced and, not only does it feature some of the most renown international digital analysts and growth architects, but it also gives you even more opportunities to help you improve your ability to harness data for marketing by offering a wide variety of pre- and post-conference workshops. Here is a selection:
---
Intro to Artificial Intelligence for Marketing
Wigged out about all the new tech? This workshop will teach you enough about the language and implications to speak cogently with your colleagues and determine where to apply this innovative technology first. You will also get a firm grasp on how these new tools will change your job and what you can do to remain relevant in tomorrow's marketing department.
About the instructor: Jim Sterne, Director Emeritus, Digital Analytics Association
Jim Sterne, Conference Chair of the Marketing Analytics Summit is an international consultant focused on measuring the value of the online marketing for creating and strengthening customer relationships since 1993. Sterne has written twelve books on using the Internet for marketing, most recently: Artificial Intelligence for Marketing: Practical Applications. He produced the 16-year-long run of the eMetrics Summit, and is co-founder and Board Chair Emeritus of the Digital Analytics Association.
---
Content Marketing Analytics to Increase Conversion
Analytics can tell you what's wrong. Now, it's time to put that data to work automating fixes. Learn new ways of using analytics to power conversion rate optimization and improve customer experience.
About the instructor: Mike Moran, Senior Strategist, SoloSegment
Mike is Senior Strategist and product leader at SoloSegment a provider of behavioral personalization technologies that connect customers with content that converts.
---
Visualization and Storytelling – The New Big Data Skill
Learn how to apply the foundations of visual language, evoke what people really want from their data, and unleash your creativity. To make big data successful requires you to build new skills in visualization, turn data into stories, and change how teams work together.
About the instructor: Lee Feinberg, President, DecisionViz

Lee Feinberg is the Founder and President of DecisionViz, a management consultancy that helps companies build leadership in the processes, people, and culture around data visualization. He invented the Blue Ocean for Visualization™ Framework and the DRAW-ON™ Method and is a thought-leader on building decision-driven organizations. He is the author of the BeyeNETWORK column "HD Visualization: Driving BI and Analytics," founder/ leader of the NJ and NY Tableau User Groups, and served on Tableau's Customer Advocacy Board. Lee also serves on the Board of Advisors, Stevens Institute of Technology, Business Intelligence and Analytics program.
---
View all workshops on the agenda
Sharing marketing analytics wisdom since 2002, Marketing Analytics Summit is a vendor-neutral environment focused on the latest techniques, technologies, and trends. It's THE place to be to stay ahead of the curve and learn to master marketing data to create an impact.
We look forward to seeing you at Marketing Analytics Summit!